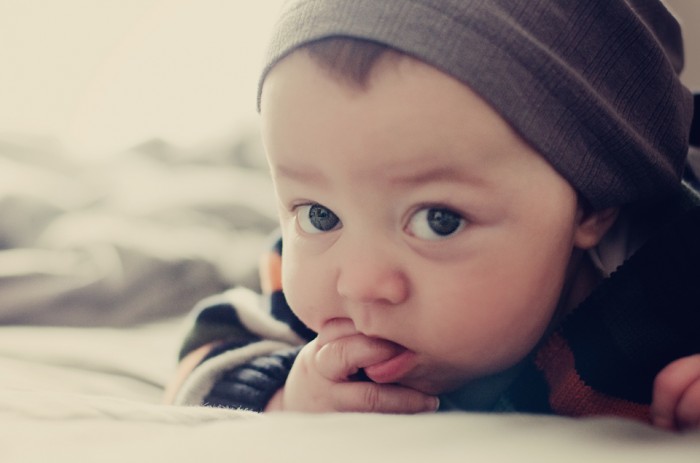 I cannot believe my little baby is 5 months old already!!! Month five is a little strange to me because everyone always refers to 1, 2, 3, 4 and 6 months for things, but rarely 5. I can see why, I suppose, I feel like it's sort of like a bridge to 6 months. He is developing such a little personality! He is definitely an observer, he loves to examine his surroundings and I love seeing those wheels turn in his little mind as he connects everything. He's also very shy. The "stranger danger" tendencies are still there but I think we might be getting better at dealing with it when we're around others. Even once he's comfortable near them or in their arms, he still acts so reserved and shy compared to when we're with him at home, just the three of us.
In other news, He is SO FREAKING BIG! I won't lie, it kind of makes me sad because I feel like I got a little cheated on my "small baby" time, it's also difficult to carry a baby with the control and mobility of a five month old but the weight of some nine month olds! He's officially in 9 month sized clothes. I have a couple 6 month things I squeeze him into when I just can't help it or if it's a brand that runs big.
Growth
I don't have anything new to report officially since the 4 months well-visit but I'm guessing he's at least 18 pounds now. Chunker!!!!!
Development
Strength
He is sitting better but still can't keep straight for long without a little help. He's been giving himself tummy time lately since he has rolling from his back to his tummy down pat. I can barely lay him down anywhere without him rolling to his side and often his tummy. He'll often get mad on his tummy but he doesn't hate it like he used to. The problem is, he can't seem to remember how he rolled from his tummy to back those first few times. He just acts "stuck" if he's on his tummy too long. I've tried leaving him a bit longer to see if he figures it out but he just gets more frustrated and sad until I roll him back over. I'm hoping this will fix itself.
Grasping
He LOVES to grab at things. I love that the things seeming most interesting to him are the things in which Steven and I are most interested. The PS3 remote, my mouse when we're sitting at the computer, all water bottles and food things. He also loves to try grabbing our faces. It's painful but also pretty adorable. He can pass toys from hand to hand. He still loves fabric. One of his favorite things is when I pull the blankets up over him for sleepy time. It doesn't exactly make him sleepy, but it's cute.
Sleep
Speaking of sleep. Not much has really changed since his 4 month update. He still hasn't slept more than 4 hours at a time in the last few months, and that's a rare case. It's usually more like 2.5-3 hours, tops. I can't complain as long as he's going back to sleep after I feed him, but I am definitely starting to notice it's affecting me because I can't get any good quality sleep in there. From what I've read I'm pretty sure a large part of it has to do with the co-sleeping. I still haven't been able to give it up, but I think it's making him wake up more frequently. We also haven't started him on any cereal or anything yet, so even though the Dr. said it won't, I'm secretly hoping it will help him sleep better to be extra full on people food. We'll see. Naps are about the same. 40-45 minutes each, anywhere from 3-5 naps a day depending.
Stranger Danger
This has been a bit of a struggle. I avoided going out and leaving Miles with anyone but me for fear of him having an episode and I'm not there to calm him down. I vividly remember having separation anxiety most of my child-hood and I can't get that memory out of my mind. Whether it's rational or not, the fear is real and I don't like thinking that my baby has to feel that. I remember how terrified I was of my parents leaving me and never coming back. I'm hoping Miles' anxiety passes sooner than mine did.
Memories
I still can't help but love every moment Miles laughs. We also bought him the Fisher Price Rainforest Jumperoo and he loves it so much! It still cracks me up to watch him go to town in that thing. To be honest, I'm finishing this post up when it's almost Miles' 6-month mark so I can't distinguish my memories between the two, so I'll just leave those for next months' update. Haha. Gosh, I don't know how you guys put up with me.
Other Photos
I went a little crazy with the photos this month, so please forgive me.
This, ladies and gentlemen… is "the sadness" :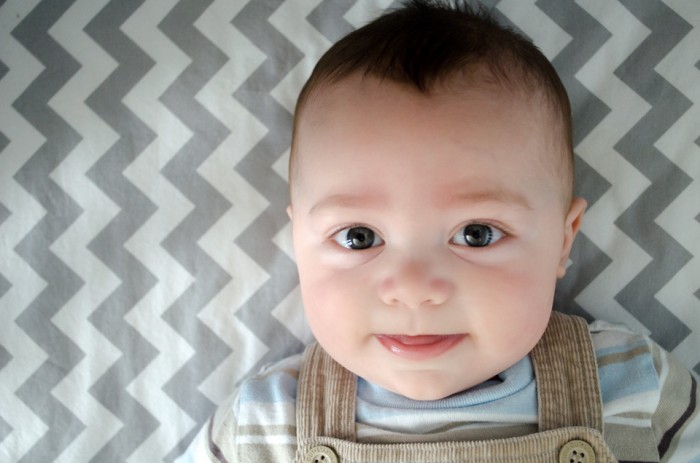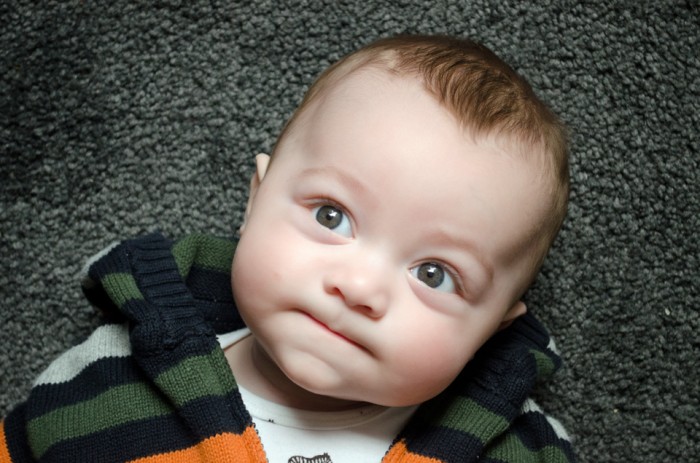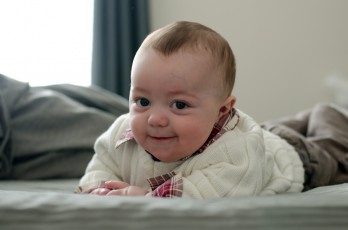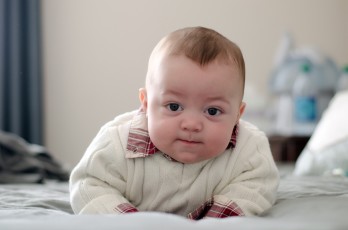 Follow comments via the RSS Feed | Leave a comment | Trackback URL